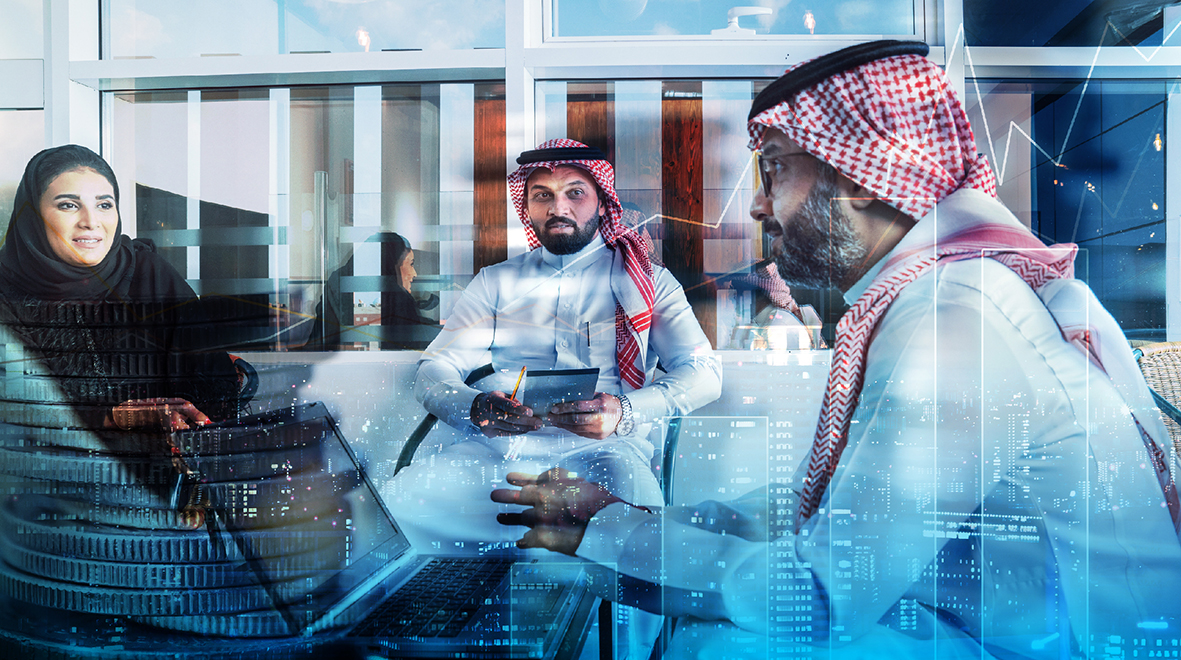 Investment
Our goals are aligned with Saudi Vision 2030, and we focus on achieving the goals through digital innovation in order to embrace an investment-friendly environment. We also have an advanced digital infrastructure to ensure business acceleration and sector development.
We strive to attract foreign investments in the Saudi cloud computing sector. Hence, we developed a cloud first policy that aims to accelerate government digital transformation from traditional to cloud computing solutions.
We are still part of the international efforts to introduce investment opportunities around the world. To learn more about the sector's investment opportunities, please visit Invest Saudi.