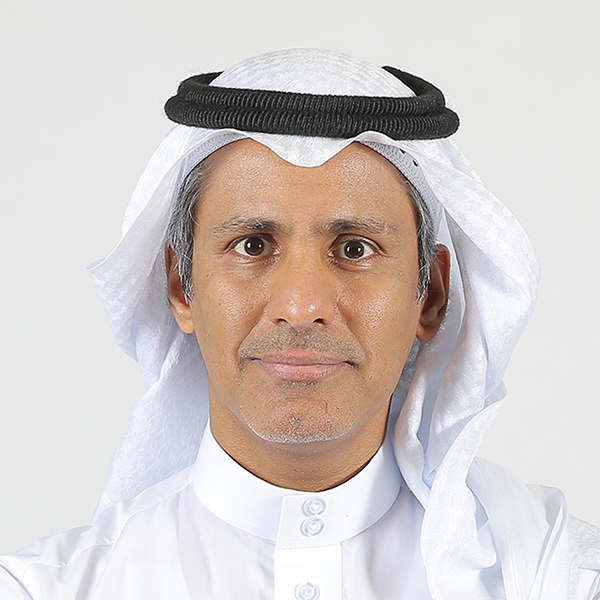 Dr. Ahmed H. Altheneyan
Deputy Minister For Future Jobs And Digital Entrepreneurship
Deputy Minister for Future Jobs and Digital Entrepreneurship
Dr. Ahmed Altheneyan has a combination of hands on practical work experience and solid educational experience. He has more than 24 years of experience in the Computer Science discipline, 18 years of them are in the Telecom sector.
Dr. Ahmed Altheneyan is the Deputy Minister for Future Jobs and Digital Entrepreneurship at the Ministry of Communications and Information Technology since 2017. Before joining MCIT, he was the Chief Information Officer and Technology Advisor at the Ministry of Defense between 2015 and 2017.
Previously, Dr. Altheneyan held several positions in Mobily, including: Chief Technology Operations Officer (2013-2015); Secretary to the Board Executive Risk Management Committee, Mobily BoD (2011-2015); Senior Executive Vice President – Corporate Affairs (2012-2013); Senior Vice President – Risk Management & Business Continuity (2011-2012); Vice President - IT Operations (2009-2011); Director - IT Operations (2008-2009), Senior Manager - IT Operations (2006-2008); Manager - Customer Support Systems (2004-2005).
Previously at Saudi Telecom Company (STC), Dr. Altheneyan held the following positions: Manager - Application and Data Architecture (2003-2004); CRM Technical Leader (2003). He also served as IT Consultant at both Shura Council and GOSI (2003-2004); and Part-time Assistant Professor at Al-Imam Mohammad Ibn Saud Islamic University (2004).
Before that, Dr. Altheneyan was Senior Member of Software Development and Technology team at Trendium, USA between 2001 and 2002, Research Assistant at NASA Langley Research Center (1998-2000) and Old Dominion University (1997-1998) in the United States of America. In addition, he was a lecturer at the Institute of Public Administration in Saudi Arabia between 1995 and 1996.
He is holding BoD positions at many governmental authorities as well as NGOs such as Small and Medium Enterprises General Authority, Aseer Development Authority, Saudi Federation for Cyber Security and Programming, and Digital Atta Association where he is chairing the BoD. He held several BoD positions Saudi Authority for Intellectual Property, E-Commerce Council, Saudi Authority for Industrial Cities and Technology Zones (MODON), National Industrial Development and Logistics Program (NIDLP) and Holool Aloula (NCBS National Company for Business Solutions) a subsidiary of Mobily.
Dr. Ahmed obtained his Ph.D. in Computer Science in 2002 from Old Dominion University, M.Sc. in Computer Science in 1998 from Old Dominion University, and B.Sc. in Information Systems in 1995 from King Saud University.